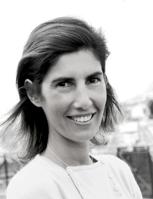 Maître Nathalie Moullé-Berteaux,
intellectual property lawyer.
IN THE NAME OF all freedoms
Artistes à la Une Togeth'Her is a story of commitments between artists and partners in the service of great causes, in a changing world where art becomes resourcing.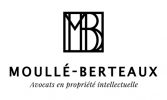 Palais de Tokyo, December 2015 : the first edition ofArtistes à la Une is being held in Paris, the capital city that was wounded by the attacks of January 2015. I discover the commitment of artists to freedom of the press and freedom of expression, including a work by Guy Limone, Égypte Debout, this is the story of a crowd gathered in Cairo's Tahrir Square to defend democracy. Interesting, for the lawyer that I have become.
Cité de l'architecture, March 2016 : in the background, the Eiffel Tower in the colors of Belgium, also struck by terrorism. My intellectual property law firm is actively involved in the sale of the works for the benefit of Reporters Without Borders. A few days earlier, the Senate passed a bill enshrining the principle of freedom of artistic creation, consubstantial with the constitutional principle of freedom of expression.
Monnaie de Paris, February 2019 : the firm is committed pro bono alongside David-Hervé Boutin and exceptional partners, providing the legal assistance necessary for the exhibition Artistes à la Une Togeth'HER, organized to support UN Women's programmes for gender equality and women's empowerment.
In 2020, we are proud to continue to build with international artists and prestigious partners, including Madame Figaro which on this occasion will celebrate its 40th anniversary, the artistic and charitable history ofArtistes à la Une Togeth'HER. In a changing world, art becomes resourcing !