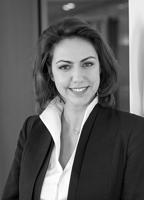 Valérie Steimlé, directrice marketing et communication d'UBS France.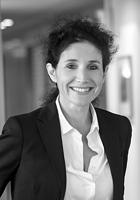 Béatrice Lorin-Guérin, directrice des ressources humaines et membre du directoire d'UBS France.
The bank UBS a world leader in wealth management, is once again supporting this year's Artistes à la Une Togeth'Her event. A partnership that is in keeping with the institution's commitment to contemporary art and gender equality.
Sixty years ago, the UBS Art Collection was born. Today, it is one of the largest corporate collections dedicated to contemporary art, with 30,000 works from 1960 to the present day. 
« UBS has been supporting artists for several decades, insists Valérie Steimlé, marketing and communication director of UBS France. It is therefore natural for us to support Artistes à la Une Togeth'Her. This partnership is all the more coherent as UBS also has at heart to highlight exceptional women. This involves many actions. Thus, in 2016, UBS asked Annie Leibovitz to create portraits of women politicians, artists, philanthropists and writers. This work was the subject of an exhibition WOMEN : New Portraits presented in ten cities around the world and then became part of the UBS Art Collection. Our desire to showcase sharp minds is also taking shape with Nobel Perspectives, a platform that is the largest repository of digital content on the economic theories of Nobel Prize winners. We have expanded this program to highlight women in economics, such as Esther Duflo, the youngest Nobel Prize winner in economics. Finally, UBS created Women in Economics, in partnership with the Centre for Economic Policy Research, an independent network of more than 1,300 economists: a great way to promote role models and inspire our clients and women in general. »
These actions go hand in hand with a company policy aimed at increasing the number of women in the teams. «  In the financial sector, Women are under-represented, especially at senior levels, said Béatrice Lorin-Guérin, Head of Human Resources and member of the Executive Board of UBS France. The group has set itself the goal of getting the lines moving. The only woman Chief Executive Officer of a major European bank is Christine Novakovic, Chairman of the Executive Board of UBS Europe SE, which covers European countries in private and investment banking. UBS's Gender Equality Index is above the norm. And we want to go even further. We support French women entrepreneurs by organizing meetings, exchanges of experience and debates for them alone. We encourage the training of young female bankers in the development of their leadership skills. »
This consistency is one of UBS's special features. The bank was one of the first 44 companies to sign the United Nations Global Compact in 2000. For twenty years, it has defended its principles in terms of human rights, labor standards and the environment. In this context, it has just launched #Togetherband, with the Bottletop brand. The profits from the sales of the friendship bracelets in 17 colors - like the 17 objectives of the pact - and offered through this campaign are donated to companies invested in sustainable development. These accessories are made by Nepalese craftswomen from plastic fished from the oceans and steel from confiscated illegal firearms. For the purchase of a bracelet, a second one is offered.
Passion for contemporary art, defense of gender equality, commitment to sustainable development ... The meeting between UBS France and Artistes à la Une Togeth'Her was inevitable.