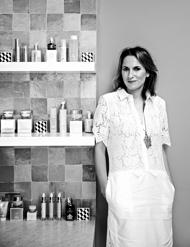 Christine d'Ornano,
Deputy managing director of Sisley.
For the second consecutive year, the family cosmetics company Sisley is supporting the Artistes à la Une Togeth'her initiative. Loyalty built on shared values, such as defending the cause of women and artistic creation.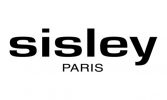 For forty years, Sisley has been creating exchanges around art, imagining multi-disciplinary bridges, highlighting extraordinary women ?
It is therefore not by chance that this family business of cosmetics supports for the second year Artistes à la Une Togeth'HER. « It's a very nice initiative, insists Christine d'Ornano, deputy general manager of Sisley. It brings together artists that we love and, very often, follow, while making it possible to support causes that are close to our hearts, particularly those involving women. These causes are often linked to the actions of our Sisley-d'Ornano Foundation, which has supported more than 200 projects in ten years - 10% of which were proposed by Sisley employees. The previous edition of Artistes à la Une raised 150,000 euros, donated to UN Women to help Mexican women victims of the 2017 earthquake rebuild their lives. This year, we are close to many of the causes proposed by the artists and their muses. I am thinking, in particular, of the Maison des Femmes de Saint-Denis. This structure, which welcomes vulnerable women, victims of violence, is truly essential. »
Commitment is an integral part of Sisley's human values.
« Proximity is important : it rhymes with a very personal involvement, adds Christine d'Ornano. It is, for example, a source of pride for us to have contributed to the new emergency shelter for street women opened by the Samu Social in Ivry-sur-Seine. Mobilizing our employees around the Foundation, seeing our support materialize... We try in all humility to build a community concerned about the problems that surround us. »
This desire to support, to make grow, is also reflected in the Sisley Beaux-Arts de Paris Prize for Young Creation. « Collaborating with artists is very natural for Sisley, explains Christine d'Ornano. We regularly ask them to revisit our bottles, our visuals... These encounters are major, they nourish our reflections. We are also convinced that art needs to be supported. This is why we have created the Sisley Beaux-Arts de Paris Prize. The jury that I chair, made up exclusively of inspired and inspiring women, is dedicated to showcasing the work of an artist who has recently graduated from the prestigious school. For its first edition, the jury rewarded Karolina Orzelek, who graduated from the Beaux-Arts in 2016. The winner receives a scholarship, and her work is presented as part of the Trois-Cinq Friedland, a cultural program we have developed at our Paris headquarters. The end of the studies is a key moment. We want to be there to confirm the artists in their choice, to prove to them that they can go further, to find them a gallery... The Trois-Cinq Friedland has also just welcomed the spectacular work of Alexandre Lenoir, also a Fine Arts graduate. Represented by the Almine Rech gallery, he is, at 28 years old, one of the rising stars of painting. » And he also signed one of the portraits sold at auction as part of the current edition of Artistes à la Une Togeth'HER.