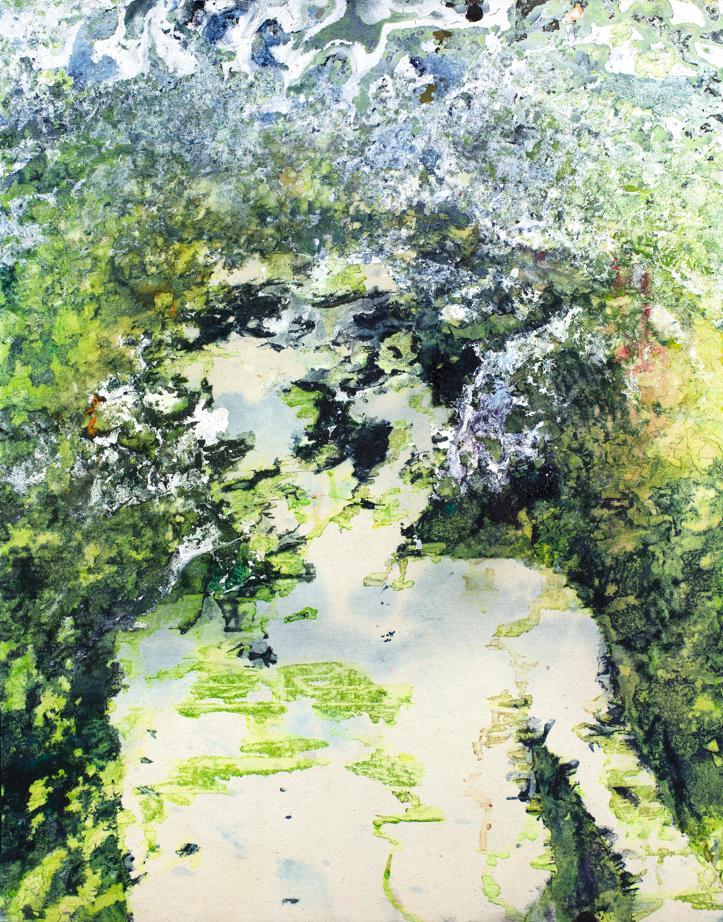 Acrylic and oil on cotton canvas.
Madame Figaro 2020
Tribute to all women
WHY THEM ? « TO GIVE EVERYONE THE CHOICE TO DECIDE WHO THEY ARE. »
Alexandre Lenoir does not wish to pay tribute to one emblematic woman in particular, but rather to all women. He therefore decided to paint a very pure silhouette on a dark background, which makes her stand out. « I want to create a silhouette that everyone can identify with. I want to give everyone the freedom to take on a feminine personality. I want this painting to be a mirror painting, where everyone can see what they want to see. I like the idea that chance can be embodied and that randomness can take shape to give everyone the freedom to decide who they are. »
Born in 1992, graduate of the École nationale supérieure des beaux-arts de Paris in 2016, the visual artist Alexandre Lenoir works between Paris and Casablanca from his own photos. Equipped with an overhead projector, he projects them onto his canvas and paints over them with a singular approach. Each part of the image is thus masked by large strips of adhesive tape placed randomly, then painted and repainted, taped again. "As I work, the canvas gets thicker, darker and heavier". It was then that Alexandre Lenoir decided to remove these superimpositions, leaving it up to chance to operate and to paint to decide: "Painting makes itself," he says.
CAUSE : LA VIA FERRATA, a preparatory class integrated into the Beaux-Arts de Paris for underprivileged students.