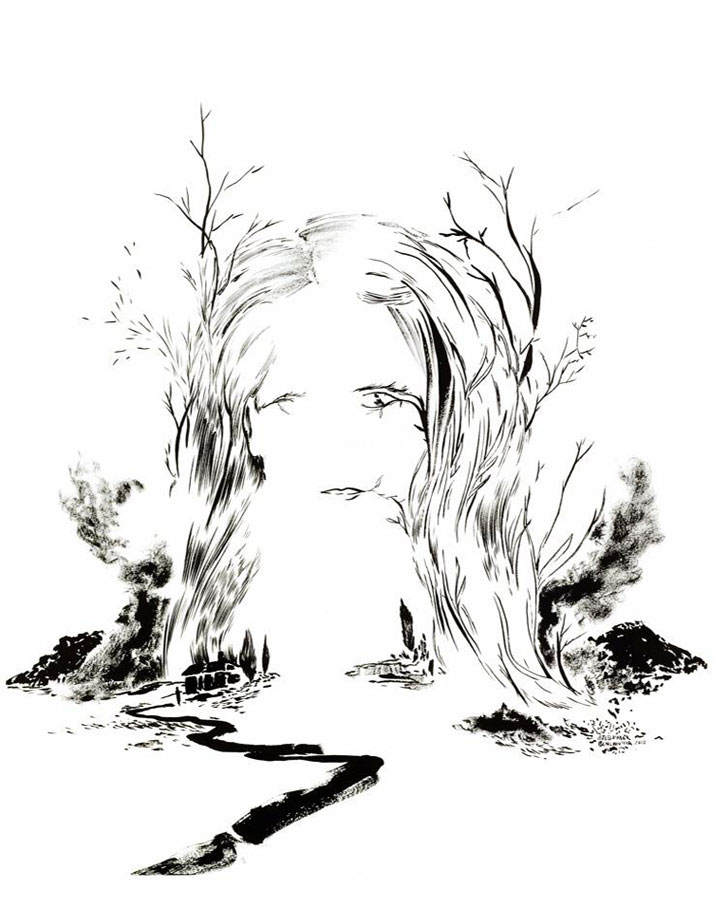 Madame Figaro 2020
Jane Campion, filmmaker
WHY HER ? "I CHOSE THIS FILMMAKER FOR HER COURAGE, HER IMAGINATION AND HER SUBTLETY. »
A New Zealand filmmaker born in 1954, Jane Campion has built her work on portraits of women determined to free themselves from the shackles of their time.
From her first feature film, she imposes her universe and paints striking portraits of heroines in search of identity or emancipation. "My films are reactions to society's obsession with normality and its propensity to exclude deviants," says the multi-award winning filmmaker. A unique performance in the history of the Cannes Film Festival, she was awarded two Palmes d'Or, for her short film for Peel , in 1986, then that of the feature-length film for The Piano in 1993. Another consecration in 2014 : she is the first woman director to be appointed president of the jury of the Cannes festival.
For this artist born in 1975 in Mazamet, the drawing is a writing allowing to show what does not exist, to express the impalpable, the intersidereal zones, the big bang.
Giving free rein to his imagination nourished by scientific and philosophical readings, but also by the discovery of the works of Fra Angelico, Abdelkader Benchamma invites visitors to cross his works to take them to the heart of an artistic representation that often questions the same theme: what can the creation of the world look like? Faced with these concepts that are difficult to express, the painter has chosen to invade the space by deriving graphic and poetic motifs, in the manner of a chimerical cartography.
HIS CAUSE : MRAP, Movement Against Racism and for Friendship between Peoples.