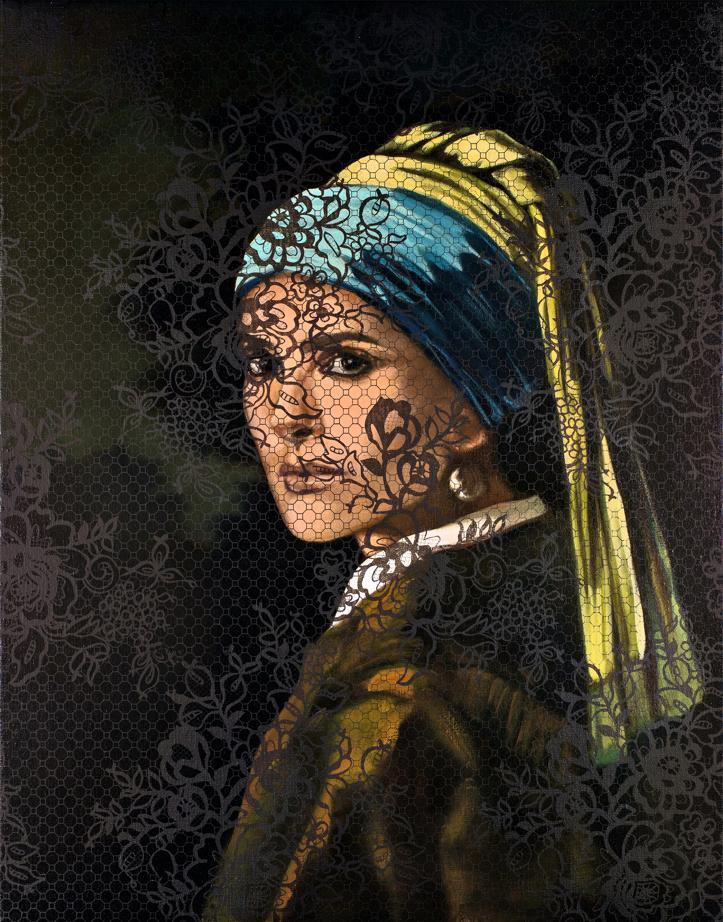 Watercolor on Arches paper.
Madame Figaro 2020
Salma Hayek, actress & producer
WHY HER ? «  CHOOSING SALMA HAYEK, A MEXICAN ACTRESS WITH AN AMBER COMPLEXION AND BLACK EYES, TO REPRESENT THIS YOUNG GIRL WITH A PEARL AND A PALE COMPLEXION WAS A NEW CHALLENGE FOR ME. »
The life of Salma Hayek, mother, wife, actress, producer, has more imagination than cinema. Like that of her idol, Frida Kahlo, whose role she played in Julie Taymor's film, which earned her a 2003 Oscar nomination for Best Actress. Her trajectory draws a destiny of insubordination, which begins with Vera Cruzo where she was born, continues in Hollywood where she established herself as an actress, producer and director, and is now anchored in Paris where she lives in part.
At the Beaux-Arts de Bordeaux, he was already painting the skies as Rubens did, an exercise that allows us to understand questions of transparency, opacity, superimposition of materials and colors. He entitled this first part of his life "The possibility of painting". In the second, "The pleasure of painting", he grants himself the right to brush all subjects, landscapes, genre scenes, portraits...
The one of The Young Girl with a Pearl, of Vermeer, fascinates him. It is for him the quintessence of the masterpiece, for its timelessness. He does not cease painting it to try to pierce the mystery of his glance.
THE CAUSE : LA MAISON DES FEMMES DE SAINT-DENIS, a shelter for women victims of violence.