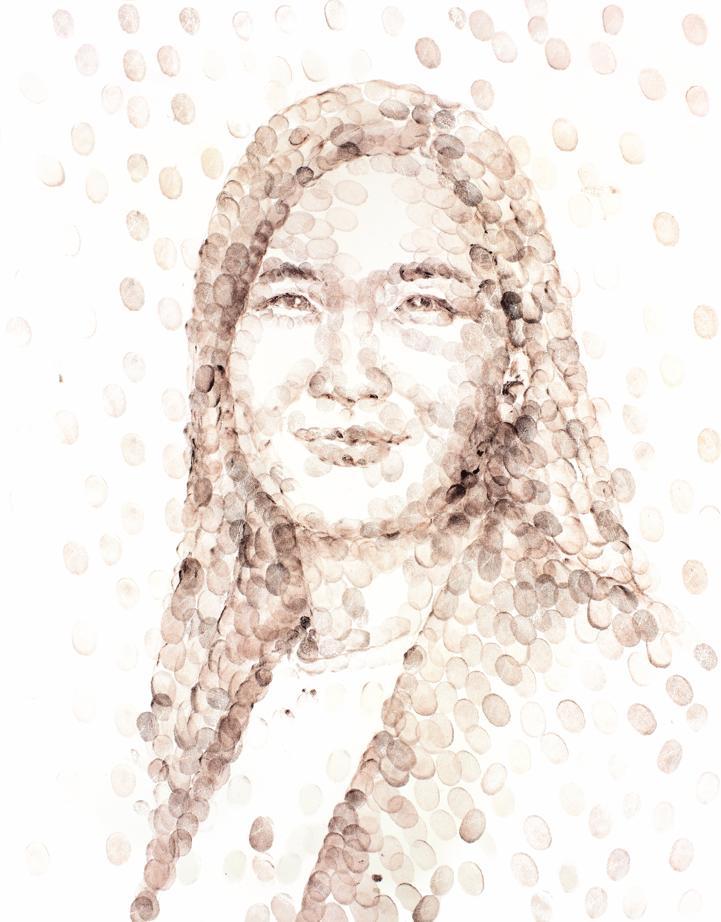 Madame Figaro 2020
Eun Sun Kim, conductor
WHY HER ? « I LOVE FEMALE CONDUCTORS. THEY ARE RATHER RARE. AND I PARTICULARLY LIKE EUN SUN KIM FOR HER DELICACY, HER CALM AND LACK OF SYSTEMATISM WHEN SHE CONDUCTS. »
Born in Seoul in 1980, Eun Sun Kim, now a conductor, first studied piano in her country, then composition in Stuttgart before winning the international opera conducting competition. Her two mentors are Daniel Barenboim and Kirill Petrenko. She worked in France at the Opera of Marseille, then Toulon, before becoming the first woman to conduct the Cincinnati Symphony Orchestra.
In 2019, she was appointed Music Director of the San Francisco Opera, a position she would hold from August 2021. She is considered by her peers as demanding, sensitive, and lively.
Korean artist Lee Bae, born in 1956, studied at the Seoul School of Fine Arts.
His work, which blurs the boundary between drawing, painting and sculpture, plays on the evocative power of the material, that of the pieces of charcoal that he assembles with iron wires to transform them into monumental, incandescent or sepulchral sculptures.
This wood comes from the province of Gyeongsang in South Korea. It is burned in a kiln at a thousand degrees and then cooled for fifteen days. First used because it was cheap, this wood became the artist's signature. When Lee Bae paints, he adds resin and acrylic, which gives the line a striking lightness.
CAUSE : SUPPORT YOUNG KOREAN MUSICIANS IN THEIR JOURNEY.