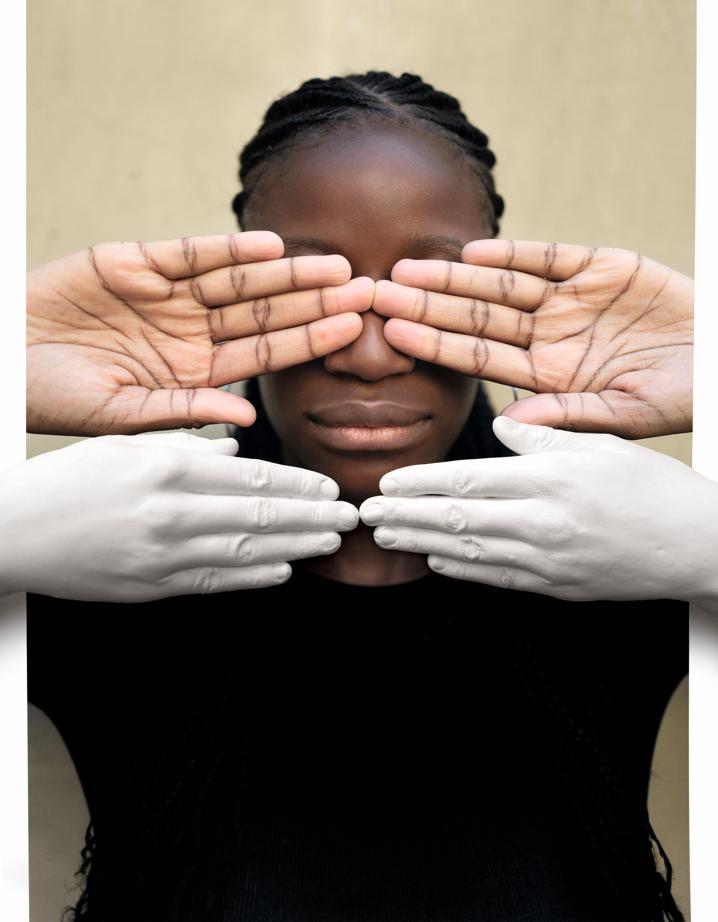 Madame Figaro 2020
Fanta Diakité, student at the Institute National Youth for the Blind
Fanta Diakité is 18 years old. In 2016, following blindness due to glaucoma, she joined the National Institute for Young Blind People, learning Braille and rehabilitating her interests.
During a school trip to the Templon gallery where was exhibited Catharsis, Fanta was able to touch the artwork that Prune Nourry had created during her breast cancer treatment.
« Contemporary art was for me a form of abstract expression passing exclusively through the visual. I said to myself: «  That's not for me! » This visit changed everything. » Fanta was moved by the artist's works and by his representation of a body in pain.
A graduate of the École Boulle in Paris, Prune Nourry is interested in bioethical issues, highlighting the ambiguous role of new assisted reproduction techniques. She is the author of Reproductive Dinners, this is the first time that participants have reflected on the concept of the "child à la carte". With its series Spermbar, it questions the industry of "sperm banks" and offers, in some cases, a food trucks on Fifth Avenue, cocktails with different ingredients where you can choose the level of education, hair color, religion. Fascinated by China, she made an army of women in terracotta, inspired by the famous soldiers of the Emperor Qin. With her exhibition Imbalance, it is inspired by the Chinese philosophy obsessed with balance to show the imbalances of ours. She was offered carte blanche by the Guimet Museum in Paris in 2017. Recently treated for cancer, she felt she was becoming the subject of her own work while undergoing treatment. With Catharsis, armed with her sculptor's tools, she has re-appropriated her body and her femininity.
CAUSE : INJA, the National Institute for Young Blind People.