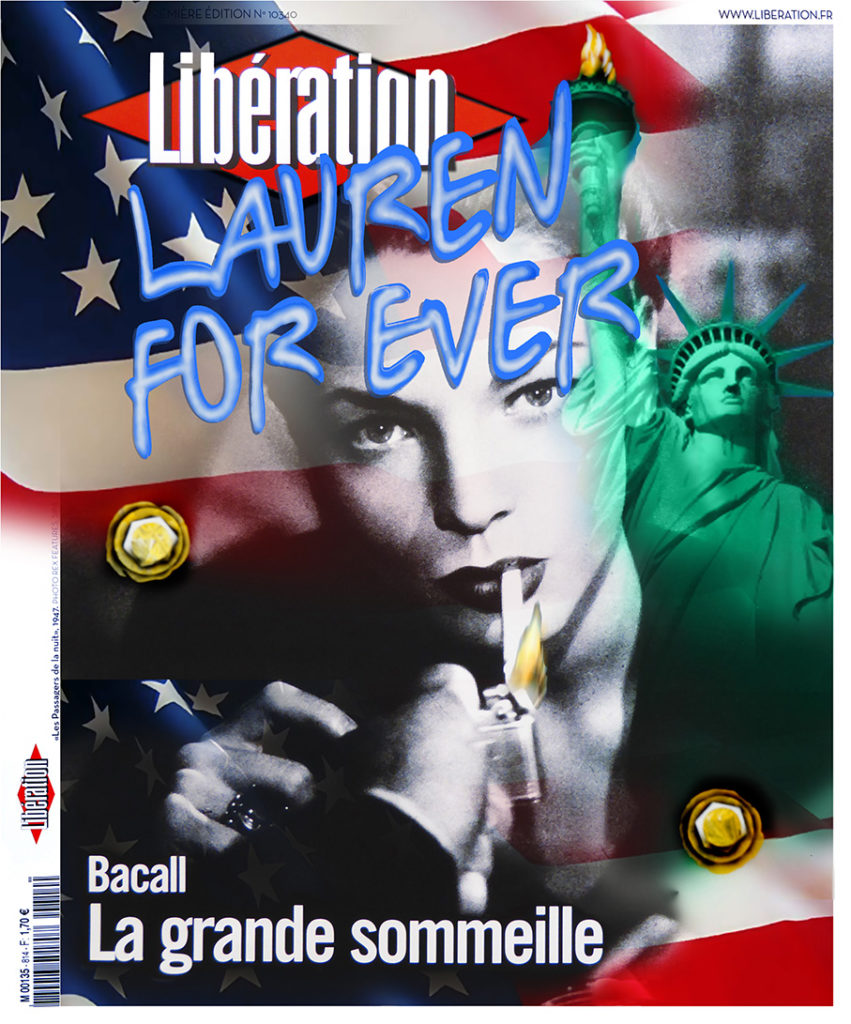 Acrylic, photography and neon on paper print 210g
H.65,5 x W.54 cm
1935 Born in Lübeck, Germany.
1942 He witnessed the bombing of his hometown, destroyed by Allied aircraft. A year later, his father was mobilized. He will not return.
1955 He entered the Berlin Fine Arts Academy. « It has never been a question, for me, of doing anything other than painting. ", he will say later.
1959 Arrival in Paris. He settles in a workshop rue de Clignancourt (XVIII°). He discovers the German cinema censored at the time of the Nazis, but also the French New Wave. Photography enters his work as a painter.
1960 He realized his first "meeting paintings", which oppose on the same canvas cut out images and their representation in painting.
1961-1966 Peter Klasen paints what will make him one of the pioneers of figurative narrative in the 1960s. His canvases reveal consumer and everyday objects, take an interest in the female body, and draw from magazines and advertising.
1986 He initiated the "Berlin Wall" cycle: a series of 100 paintings produced until 1988, the year in which he painted the last canvas, in public, to the tunes of the jazz trio Humair, Jenny-Clark and Kühn.
2009 Retrospective on the occasion of the 50th anniversary of his work. Nearly 200 works and installations are presented at the Tri Postal de Lille.
2012 Retrospective at the Convent of the Minimes, in Perpignan.
2015 Group exhibition at La Patinoire Royale de Bruxelles. Retrospective at the art center l'Aspirateur, in Narbonne.
Libération 2016
Lauren for ever
By Peter Klasen (1935, Germany)
"After the dark and dramatic days that France and the United States have experienced, it seemed necessary to me to give a positive and optimistic response to aggression and obscurantism. So I chose one of the most beautiful headlines of Libé, released on the occasion of the death of a mythical actress of world cinema: Lauren Bacall. This choice imposed itself on me in a rather obvious and natural way, considering my addiction to cinema and my particular attachment to this great actress. Lauren Bacall is the figure of an eminently modern and contemporary woman, combative and brilliant, intelligent. In her roles, as in this masterpiece of the black series film that is The Big Sleep (1946), she faces men. Better yet, it is a level playing field. And then Bacall, it was also an incredible sex appeal... She was nicknamed "The look", in reference to her look. I confirm. I met her once, at the Paris Opera. Her gaze was magnetic. The neon that enhances her first name here reinforces even more the Hollywood character of her myth. Moreover, by evoking on this front page the representation of the Statue of Liberty, offered by France to America, I wanted to signify, in these troubled times, my adherence to the idea that underlies our societies: the unalterable principle of the freedom of the individual and of thought, here as everywhere else in the world. As for the bolts, they act here as a signature, in reference to my vocabulary as a painter focused on the industrial form and the metallic world. »